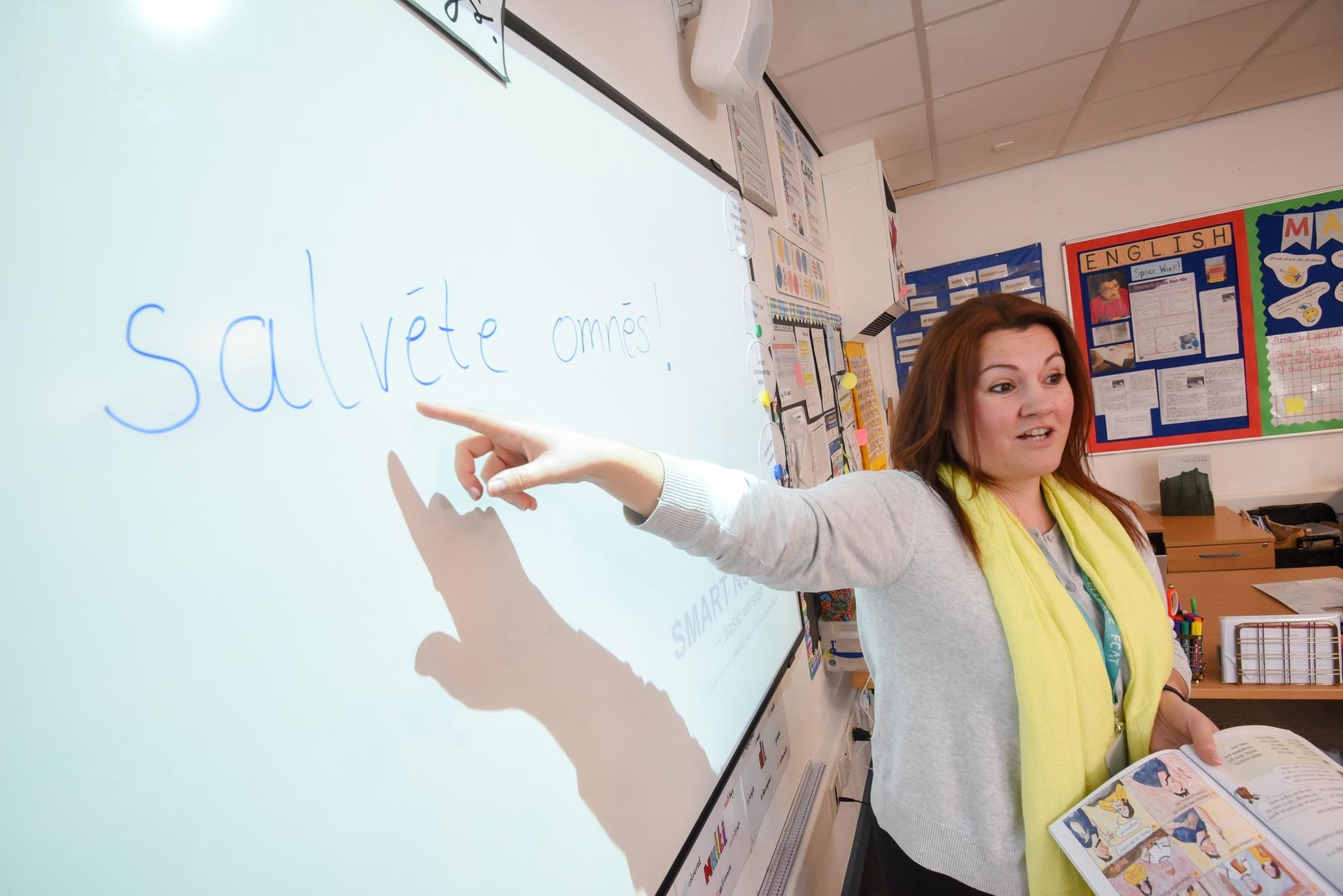 When in Rome – Blackpool pupils indulge in Latin lessons
Latin hasn't been used as a living language since the fall of the Roman Empire, but its words and influence can still be heard everywhere, from science and medicine to court law and even Harry Potter spells. .
Now children at Unity Academy use it to develop their understanding of English, where many of the words we use today have their roots in the words Roman centurions would have used every day.
Children in their first two years of high school have the chance to learn the language traditionally taught only in posh public schools and in some grammars.
Unity Academy students learn to speak Latin. Pictured is Natasha Bennett, Literacy Intervention Assistant.
Read more
Read more
Blackpool's sixth teacher welcomes Department of Education Latin to schools
Estelle Bellamy, head teacher at the Fylde Coast Academy Trust for English, said: "We provide Latin lessons to all children in Years 7 and 8, which equates to around 250 and 60 in Year 6.
"These lessons take place every two weeks and support our English curriculum in KS3. This provides a wider knowledge of the language to be used in all their subjects.
"We believe as a department that it opens the minds of children to a fabulous opportunity to promote confidence in the etymology and understanding of the origin of many of our words today.
Unity Academy students learn to speak Latin. Pictured is Paige Felton with Arvi Toth.
"The children loved developing their speaking skills by communicating in Latin in the classroom and learning the history associated with the language.
"It's amazing to see their confidence grow as they connect words and decipher new vocabulary with their knowledge of a classical language."
Pete Wright of Classics for All, a charity that promotes the teaching of Classics, Latin and Greek in public schools, said: "The Unity team is doing a fantastic job – I really like the way of which they use Latin with whole groups of years ensuring all students benefit from a classical education".
Connie Whitehead, Head of English, said: "We were delighted to join the project as it complements our challenging curriculum which takes students on a journey using texts from the ancient world to the present day."
7th and 8th graders at Unity Academy have Latin every two weeks. Pictured is Natasha Bennett, Literacy Intervention Assistant.
Vice-Principal Beth Latham and Literacy Intervention Assistant Natasha Bennett with students Arvi Toth, 11, and Ruby Chambers, 9, and some of the Roman items they worked on in class.