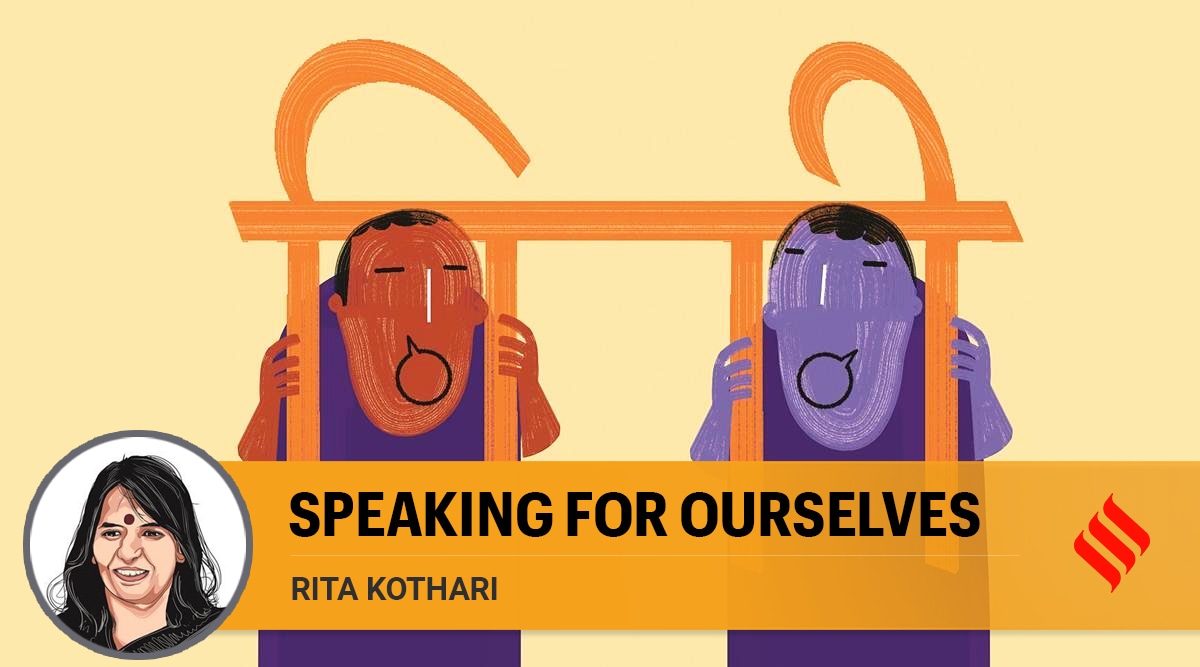 India is a nation without a national language. let's embrace it
Hindi imbroglio is back. We have been here before, not once but many times. In 2014, the newly elected government's dictate to its officers to use Hindi in official correspondence and on social media is now forgotten. The frequent move to be Swadeshi and have an indigenous national language has been based on a videshi (foreign) idea of ​​nationalism in which nations cannot be imagined without a national language.
The specter of Hindi emerges in India every few years and quite often the reactions are to the state rather than to Hindi itself – the state and a particular version of Hindi. There is very little resistance to bolchaal ki (colloquial) Hindi, especially when done out of necessity and not inherent imperialism. Left to their own resources, the Indian people manage to communicate across linguistic divides. It is when they are besieged that they fiercely proclaim the superiority of their languages.
Meanwhile, where has Hindi gone all these years? Hindi had, after a failed attempt to be the rashtra bhasha (national language), limped off as a raj bhasha (official language). Government institutions continue to pay ceremonial tribute to Hindi. Staff and employees are required to fill out forms confirming or denying their language proficiency. It is another matter that even filling out this form requires more than fluency in sarkari (official/bureaucratic) Hindi. Dormant Hindi translation departments continue to invent words that Hindi had hitherto not known. The difference this time is that Home Minister Amit Shah specifically mentions the North Eastern states – a region that was previously beyond the reach of the BJP. The Honorable Minister's statement is made in a "reasonable" voice, almost as if it were natural that Hindi should be the most used language in Parliament. Or that the unity of the country and the communication in the country are two identical things. English and Hindi function as vehicular languages, sometimes one and sometimes the other. Life in India does not stop for lack of an official language, or even a national language. We know that some days it's not about the language, it's about the power it represents, while some days the language is business as usual. The language, in this case, is also the symbol of competing powers between the federal and the centrist.
Thinking about the Home Secretary's recent announcement to make Hindi compulsory in all North East states and the rollback of some neighborhoods, which was widely publicized on social media, it reminded me of the year 1949. We must remember that language is both a help and a goal. Thus, the debates of the constituent assembly on the language turned out to be the longest and the busiest. They betray deep feelings attached to language, but also highlight the instability of what we call a particular language, in this case Hindi. Verses from writers we would consider to be in Braj, Urdu and Punjabi are cited to support the Hindi case, while questions of whether the legislation is kanoon or vidhaan are posed to show how a Hindi proposition is difficult. Presiding over the Constituent Assembly's debate on language, then-Speaker Rajendra Prasad said on September 14, 1949: "Whatever needs to be said should be said in moderate language so that he can appeal to reason and that there should be no appeal to sentiment or passion in a matter like this.
What is the most appropriate language to talk about language, one might ask? Was Dr. Prasad anticipating a surge of passion in saying that? It is interesting to see how norms for expressing opinions about language convey the potential of language itself as a weapon. Perhaps, for the moment, we could even forget the pedantic word "appropriate" and ask a simple question: can the Home Secretary's statement be discussed in one language? No, we can't. Can we do it without getting emotional? The answer is no, again. Does that mean we fail to communicate that this is an imposition, with different ramifications for different people? What's interesting is how the language seems so incidental and insignificant on some days, and acquires the intensity of a life-and-death situation on others. The first public immolation in independent India was for language. The Home Secretary, like many of his predecessors, ignores the fact that language is not just about communication. From his point of view, he put forward what seems to him a more flexible approach, namely that Hindi must take words from "local" languages ​​so as not to be opposed to "mother tongues". It is also a move to allay the fear of an incomprehensible and turgid Hindi sarkari that has done the language a historical disservice.
However, mother tongues that remain confined to homes become dialects, while those that go to baithaks (meetings) and parliaments have a powerful future. Hindi is chosen by Shah as the language of power, and taking a few words from Garo or Khasi will not change the fact that it is a language of imposition. Slogans stating that Hindi's competition is with English, not with other Indian languages, are empty precisely because we know that 70% of documents in Parliament (by Shah's own admission) are in Hindi .
Finally, it is important (because we live in our time) to state that Hindi is one of my favorite languages. Most Sindhis grew up fluent in Hindi in India, as they found their own language difficult or awkward. It is not about Hindi as a language, but about Hindi and its state-sanctioned register as symbols of who today defines the nation and its terms. India has a unique history of being a nation without a national language, a position not of lack or absence, but of a different pattern. The rest of the world has to learn from this model; we don't need to imitate the one language, one nation model.
This column first appeared in the print edition of April 14, 2022 under the title "Speaking for us". The writer is a professor of English at Ashoka University