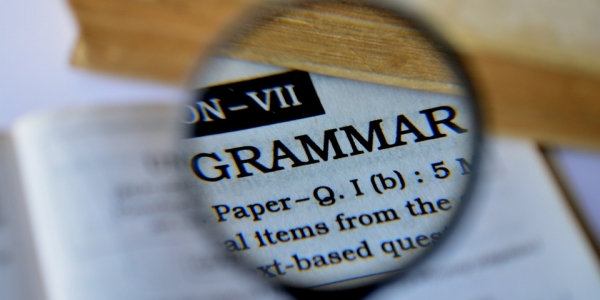 Exclusive: Grammars in the selective school MAT offer
High schools are discussing forming Multi-Academy (MAT) trusts among themselves, fearing that having to join non-selective schools will force them to water down their admissions policies, Your can reveal.
The government said it wants all schools to participate or be on track to join a MAT by 2030 in its Schools White Paper, published last month.
But Grammar School Heads Association (GSHA) leader Mark Fenton said high schools were concerned that if they were to join a MAT, the trust board would have the power to change its admissions policy "in a way that could be seen to change the character of the school, for example by significantly lowering the qualifying score".
News that high schools are reluctant to partner with non-selective schools to train MATs will come as a blow to Education Secretary Nadhim Zahawi, who hailed their philosophy at the launch of the White Paper, and said that wanted to spread their "DNA" throughout the education system.
The Education Policy Institute (EPI) said it was "disappointing" that the high schools planned to "put back" the opportunity to collaborate with other local schools.
Mr. Fenton, Chief Executive of the GSHA, said Your that most grammars were in one-school trusts because they enjoyed "the autonomy that status affords".
He added: "Chiefs and Governors will be looking closely at the White Paper proposals as they develop and will seek government assurances that the distinctive ethos and admissions policies of high schools can be protected in a MAT.
"Since there is no definition of a high school beyond admitting 'high potential' students, there is concern that if a high school were to join a MAT, the trust board would have the power to change the admissions policy in a way that could be considered to alter the character of the school, for example by significantly lowering the qualifying score."
He said selective schools are already making a "significant contribution" to system-wide improvement – pointing out that one in 10 of new learning hubs is a high school – but said not all will have "the expertise to engage effectively in supporting schools in difficult circumstances".
He added: "Some grammars discuss training MATs with other selective schools, in local groups, and others might consider training MATs with more widely distributed selective schools across the country."
Respond to plans, Bobbie Mills, senior researcher for school system and performance at EPI, said that wAlthough academization has not been a "silver bullet" for school improvement, the government's goal that all schools should be in a MAT by 2030 has provided high schools with "the opportunity to collaborate with and spread best practices among other local schools".
She added: So it's disappointing that high schools want to avoid this opportunity and train only selective MATs."
Leora Cruddas, chief executive of the Confederation of School Trusts, the industry body for school trusts in England, said the white paper was "clear" that schools joining MAT would "retain their ethos, while benefiting from the expertise to be in strong confidence."
She added: "Our view is that this is true of all schools, whether grammar or maintained, mainstream or specialist."
There are around 160 grammar schools in England, but most are in single-academy trusts. Some are in MAT with non-selective schools.
High schools are not evenly distributed across the country, with counties like Kent having dozens of selective schools and other counties having none.
The Department of Education pointed us to a line in the White Paper that reads: "Recognizing their important role within the communities they serve, we will ensure that selective schools are secured in multi-academy trusts."